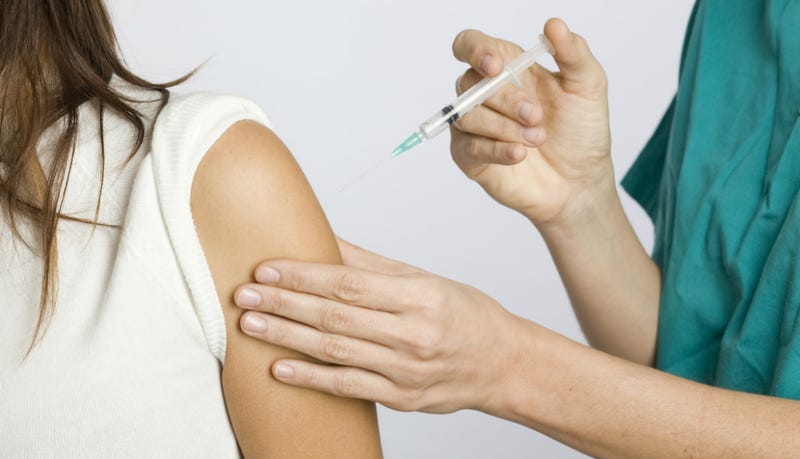 Americans love a good conspiracy theory almost as much as we hate when actual, real-world evidence makes clear in no uncertain terms that said conspiracy theory is a complete and utter load of bullshit.
Such has now been officially proved to be the case by two intrepid University of Chicago researchers, J. Eric Oliver and Thomas Wood, who set out to test just how many citizens of the good ol' U.S. of A. believed in several widely discredited and patently baseless theories related to medicine. Warning: reading any further in this article or clicking that link will (if you have a fully-functional brain) make you despair for humanity. Anyway, the first question, unsurprisingly, was about the link between vaccines and autism.
I shouldn't have to explain why this theory is complete and utter bullshit, or point out the numerous people who have taken the time out to debunk this mind-bendingly stupid and actually harmful to society theory. People are actually dying easily-preventable deaths because of this stupid bullshit. Apparently, though, 20% still believe that physicians and the government "still want to vaccinate children even though they know these vaccines cause autism and other psychological disorders." Another 36% say they neither agree nor disagree with the above statement. I'd have a joke here, but if I think about the fact that over half of America isn't CERTAIN that vaccines don't cause autism, I'm going to pop a blood vessel in my fucking brain. The anti-vaccination movement is the single strongest argument in favor of the idea of forcing people to acquire a license to be allowed to raise children. This is probably the second-strongest argument, for the record.