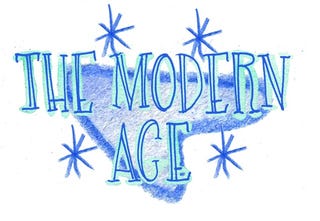 Welcome to Boozinette. This is The Modern Age.
2 oz. dry gin or vodka
1 oz. Velvet Falernum
1/2 oz. Lillet Blanc
3 dashes Peychaud's Bitters
1 orange peel
Pour all liquid ingredients into a mixing glass with ice.
Stir like you can't even for 25 seconds.
Fine strain into a chilled martini glass.
Garnish with an orange twist.
David is an artist from Ridgewood, Queens, that makes drinks, drawings, and questionable decisions in the name of scientific regress. You can find him bartending at Huckleberry Bar when he isn't at his drafting table. Follow him @drawdavedraw.